Houston/May 6, 2022/ This May, Jereh showcased the brand-new JR7000QP Plunger Pump and its innovative fracturing solutions of Apollo Turbine Frac Pumper, Electric Frac and Power2Go 33MW Mobile Gas Turbine Genset at the OTC 2022. The trade show was held in Houston, from May 2nd to 5th.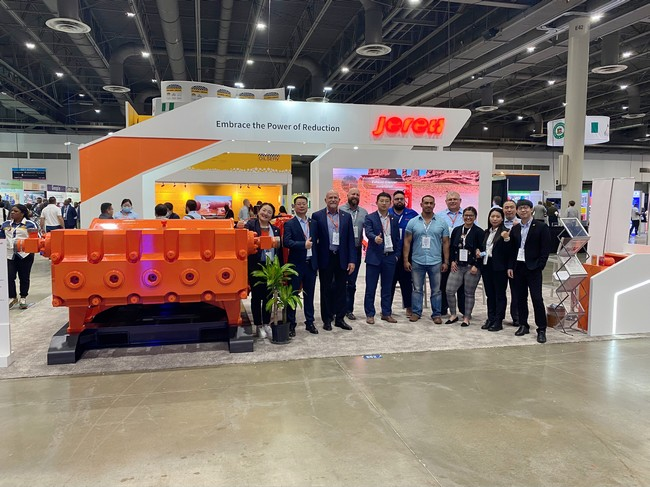 The JR7000QP Plunger Pump makes improvements in structure, key component as well as lubrication system. It has 5,600hp capacity in a single unit, meeting the increasing need of longer working hours, less frequent service intervals and limited field resources.
Product Features
High power density: continuous output power up to 5600hp.
Long stroke length: 11 in
Strong reliability: service at full rod load, 20-22 hours a day.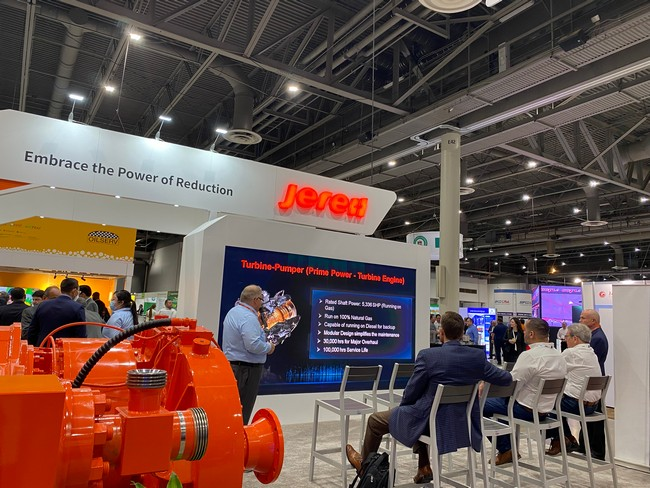 Innovative Shale Gas Fracturing Solutions
As the shale gas development navigates the current economic and ESG landscape, there are two growing requirements: to find new cost efficiencies and to reduce its carbon footprint.
Jereh targets these challenges with high-proven products--Direct Drive Turbine Frac Pumper, E-Frac pumper, and Power2Go 33MW Mobile Gas Turbine Genset.
In 2019, the first complete set of Apollo Turbine Frac Pumper was delivered to Houston. So far, it has completed nearly 40,000 hours fracturing operation. Based on the excellent performance, in 2021, Jereh was awarded a contract for two set of Turbine Frac Pumper, with an amount of more than $60 million.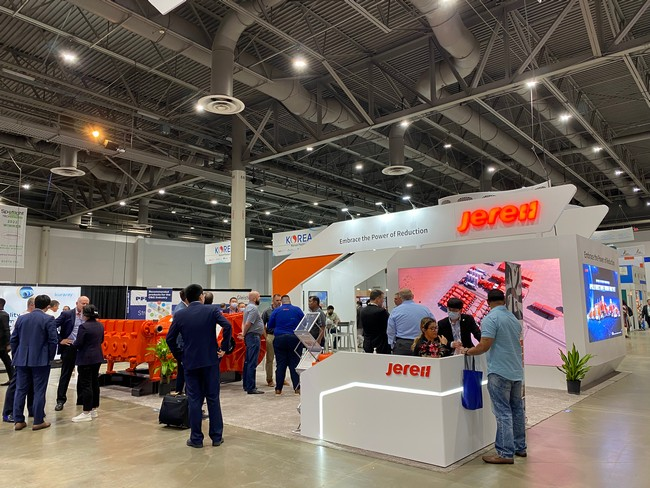 This March, Jereh's Power2Go Mobile Gas Turbine Genset was successfully deployed for e-frac operations in Permain Basin, offering about 1500 hours of stable power supply at 20MW and 13.8kV to drive a 50,000 HHP frac fleet.
The cutting-edge equipment and solutions attracted much visitors. And one fruitful outcome is an order for cementing unit.
"Our products have realized the high efficiency, fuel savings and carbon reduction, and will be a competitive choice in this rapidly changing market. We are confident for the growth in the market share of e-fracs and turbine fracturing. "said Ms. Sharon Shi, President of Jereh North America Group, "and there will be more resources and equipment ready this year.