BEIJING, June 1, 2023 / Jereh unveiled its recently developed innovative technology at cippe 2023: the Jereh 8000 HP electric fracturing unit and electric coiled tubing unit, with the theme of "low carbon tech, smart exploitation solutions".
With a stand of 1,500 square metres, Jereh displayed eight equipment, glasses-free 3D video, digital sand table, interactive screen and other technological exhibits.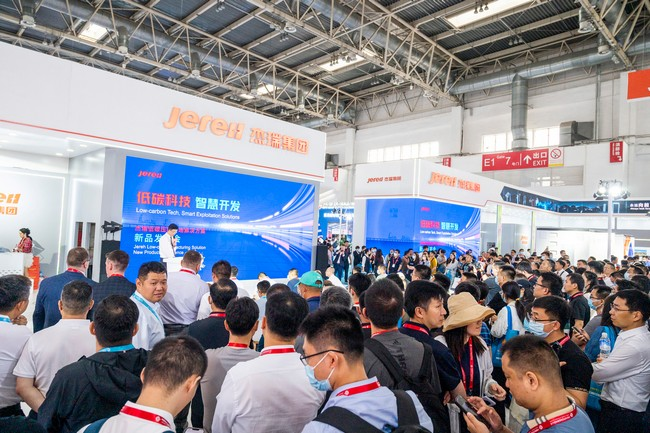 The world's first 8000 HP E-Frac Unit for continuous working conditions is the latest released equipment of Jereh. With a 8000 HP plunger pump to provide more horsepower to hydraulic fracturing operations, it can achieve a single unit displacement of 2.33 cubic meters per minute under the ultra-high operating pressure of 138 MPa, and can maintain stable operation under a 24/7 continuous working conditions.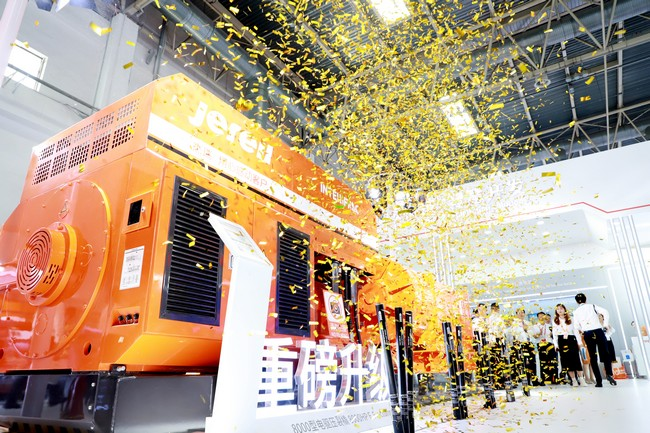 Another key product released this time: Jereh electric intelligent coiled tubing unit realize a leap forward innovation in driving mode, intelligent control and human-machine interaction. The equipment can be flexibly driven by generator, grid, battery and hybrid-driven. Integrated multiple intelligent system assures dynamic real-time monitoring, fully ensure the safety of the operation.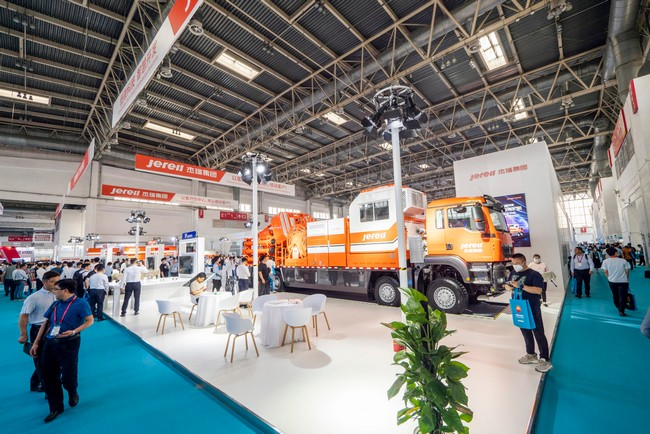 Since 2011, Jereh has been manufacturing fracturing equipment to facilitate the transition to cleaner energy sources and promote decarbonization while improving operational efficiency and reducing costs of oil and gas production companies. Jereh provides both direct-drive turbine fracturing and electric fracturing equipment, the most innovative and ESG-compliant fracturing equipment available today. Until now, 5 sets of Jereh turbine fracturing equipment have completed a total of over 150,000 hours of operation in North America.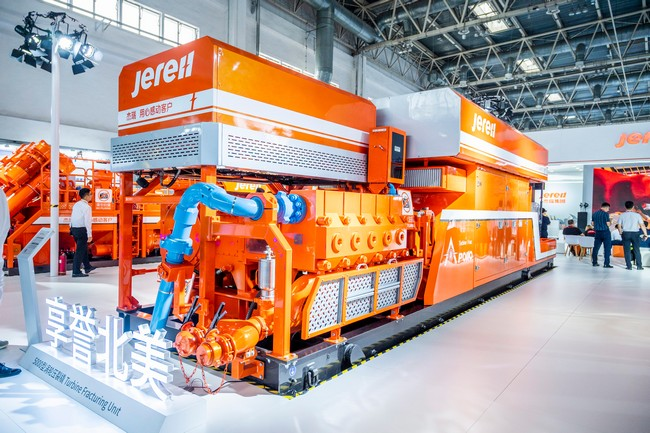 Jereh showcased continuous rotary TDU as Jereh latest technology in oilfield environmental protection. The equipment's sealing technology and kiln barrel self-cleaning coking technology are the "global first", which can effectively solve the problems of coking of high liquid content and high asphaltene materials and ensure effective heat transfer. At present, this equipment has been successfully applied in oilfields and refining plants in China.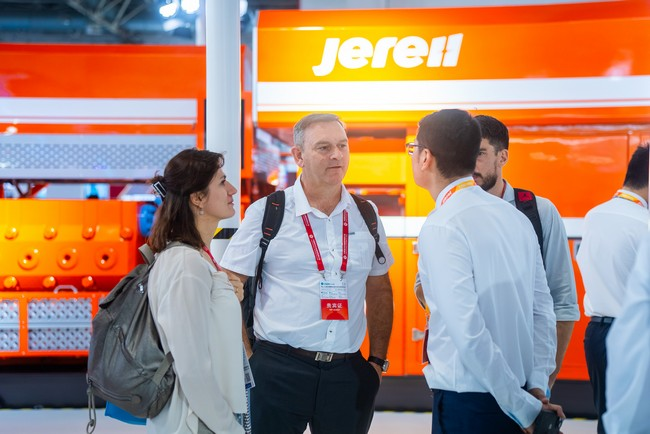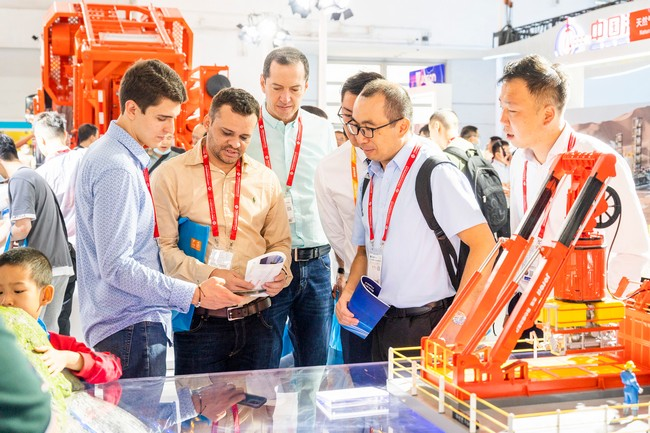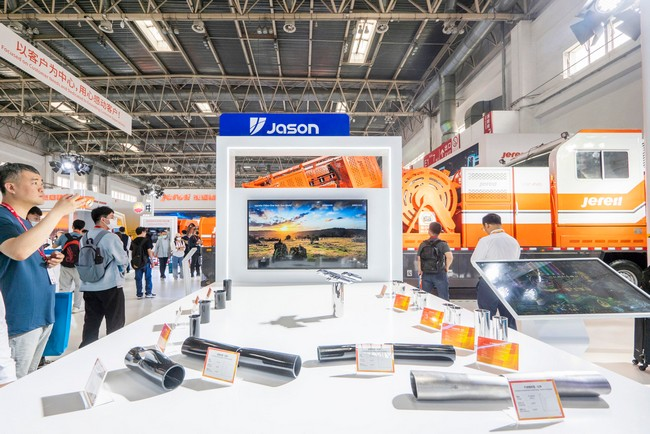 Jereh natural gas full industry chain sand table, energy storage equipment, offshore equipment, etc. also attract many attendees and consultation.
"Jereh will continue to promote low-carbon and digital technology development, and continue to provide customers with more competitive products," said Mr. Li Huitao, chairman of Jereh.