The Chinese economy remains in growth mode following the curtailment of economic activity between February and April. The Chinese PMI has remained broadly steady since May, decreasing only slightly to 51 in August, data from the National Bureau of Statistics showed on Monday, August 31st. The 50-point level represents the tipping point between economic contraction and expansion, meaning that the Chinese manufacturing economy remains in growth mode (albeit slower).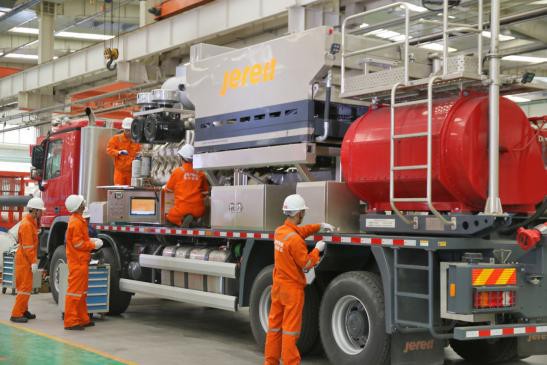 Jereh well service equipment manufacture workshop
Jereh Group(SZ 002353), a leading oil and gas equipment manufacturer and technical service provider in China, achieved sales of revenue of $4.86 billion with a profit of $101million in the second quarter report of 2020. Well service equipment for completion and fracturing delivered an exceptionally strong result.
Leading Fracturing Solution for Global Shale Gas Production
In the BP's Energy Outlook 2019, it states that China's transition to a more sustainable pattern of economic growth means that by the mid-2020s India surpasses China as the world's largest growth market, accounting for over a quarter of the growth in global energy demand. Even so, China remains the largest market for energy: roughly double the size of India in 2040.
As a country with large reserves of shale gas, China has a recoverable shale gas resource of 21.8 trillion cubic meters, but the current proven rate is only 4.79%. And China's shale gas is mostly located in the Sichuan-Chongqing region, with rough roads and deep buried depths, making production much more difficult. As the drilling depth increases, the demand for well fracturing is increasing.
In 2019, Jereh launched the first electric frac spread solution including electric frac pumper, electric sand blender, electric hydration unit, intelligent sand conveyor, power supply solution and single-line frac manifold. It features high pressure, large displacement and long duration, meeting the requirements of shale gas development. Also the compact structure and smaller footprint is much more economical than the conventional diesel fleet.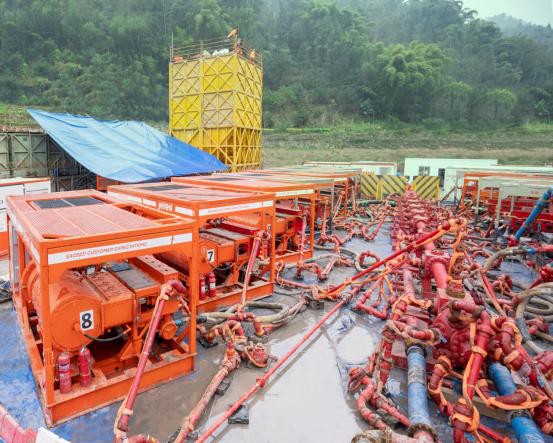 Jereh Electric Frac Skid in Sichuan Shale Gas Wellsite
This July, Jereh's turbine fracturing pump finished a 1,000-hour field trial in US. Configured with a 5000 HHP pump, the Jereh unit reduces costs by lowering the operating footprint by 43% for a full fleet. It reduces greenhouse gas emissions by eliminating idling during non-operating periods. By using in-field wellhead gas, the overall fuel costs can be reduced by over 80%.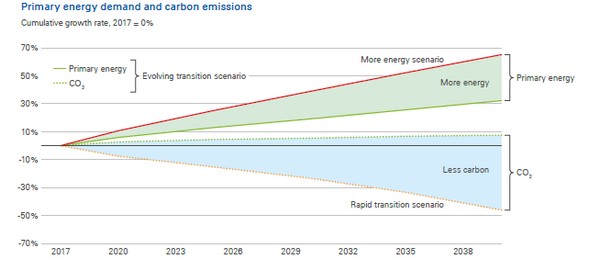 The global energy system faces a dual challenge: the need for more energy and less carbon.
Combined with the impact of COVID-19 pandemic and lower oil and gas prices, global oil and gas production is reduced. The turbine-powered fracturing pump and electric fracturing pump provide reliable and cost- efficient solution for challenging operating environments and low prices.
Always look forwards. Never give up. Nothing is impossible is where Jereh's infinite faith lies. It motivates us to keep cultivating our traditional areas and also to explore new businesses.
High-end Electrostatic Disinfection Sprayer
This February, the outbreak of a new coronavirus (COVID-19) brought a new disinfection technology into the public. It can wrap around and evenly coat all types of surfaces for more complete effect, and save more than 50% of disinfectant.
The conventional cleaning and disinfection methods will likely leave numerous surfaces routinely untouched and unsanitized, making them hotbeds for the spread of pathogens and bacteria. The electrostatic sprayer can eliminate missed surface areas through electrostatic particle attraction. When the disinfectant is sprayed, the electrically-charged droplets will wrap around and evenly coat the surfaces at 75 times the force of gravity. No second cleaning is needed nor cross-contamination happened.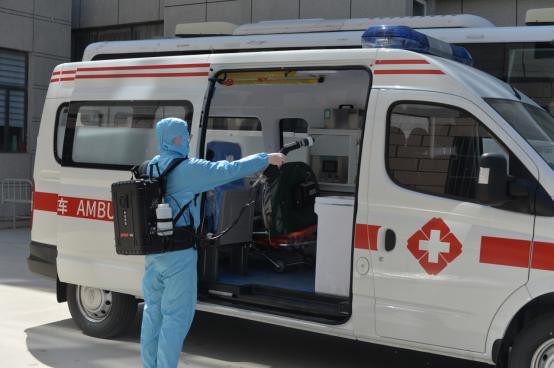 Jereh electrostatic sprayer working in hospital
Jereh C-Create Technology Co., Ltd. , a subsidiary of Jereh Group, developed four types of electrostatic sprayers including mobile disinfection station, disinfection vehicle, backpack and wheeled disinfection case to meet different application requirements. They reduce the number of workers and money on staffing costs. Also the cleaning solutions and materials will be saved. Now they have been exported to Europe, North America, Middle East, Latin America and Asia Pacific market, offering the ultimate clean for hospitals, airports and schools.
"We started trade of imported accessories for mining in a small coastal city in 1999, and now with constant innovation strategy and industry insights, we built strong advantages in the oil and gas equipment sector." said Forrest Wang, COO of Jereh Group, "No matter which industry we are working on, we keep focused on the challenges customers face and deliver unparalleled customer service and efficient results. "