Yantai/March 30, a special live-streaming acceptance test was held in Yantai, Jereh Headquarters for Jereh heavy-metal wastewater treatment facilities. It is the first time that Jereh adopts online acceptance test considering the convenience and personal safety during covid-19 outbreak worldwide.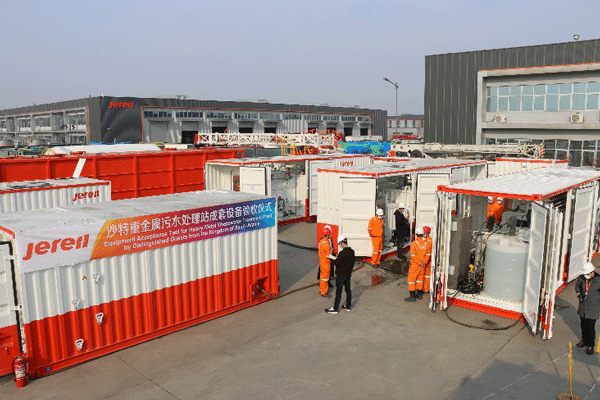 Jereh use live-streaming acceptance test for Saudi client
The facilities will be used for Jereh's first environmental EPC project in Saudi Arabia to treat heavy-metal waste water produced during the process of refining, which contains chromium, zinc, arsenic nickel and lead.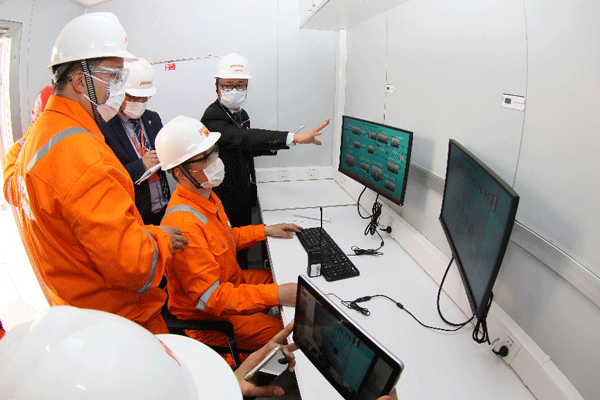 Jereh engineers doing live-streaming.
Due to the ongoing COVID-19 outbreak, Saudi client could not make it to China for on-spot acceptance. To keep up with project schedule, Jereh decided to take an online acceptance with the help of live-streaming technology. All the steps and standards were kept the same as on-spot acceptance to ensure the accuracy and quality. Multiple video devices were connected online, making it feasible to check real-time status from different views.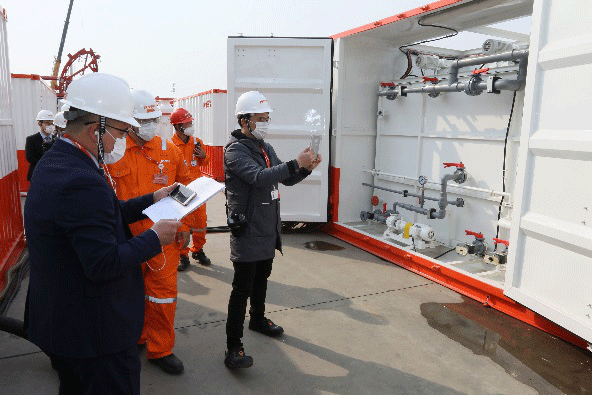 Jereh engineers doing live-streaming.
Chief Engineer of Jereh Environmental Management, Mr. Zhang Shuli, said, "This is an innovative way to conduct acceptance test during the special period. The client did not purchased our equipment before. Thereby, we much appreciate their trust in Jereh's manufacture capability and product quality.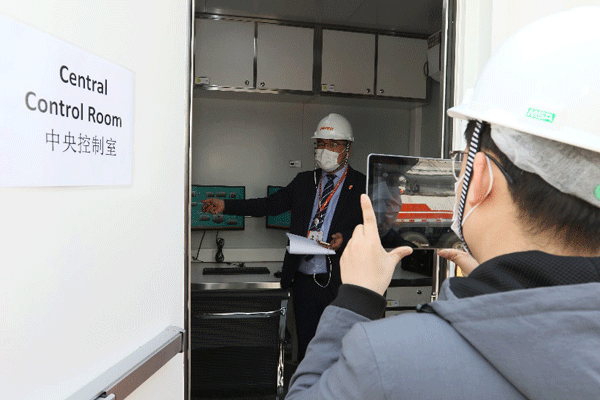 It is the first time that Jereh adopts online acceptance test
"Just like many other companies, our production was once affected by the pandemic to a certain extent. We've spared more efforts and cost to offset the impacts brought by COVID-19. We actively negotiate with our clients and re-adjusting production plan to enhance operation efficiency and guarantee on-time delivery."
After 4 hours of live-streaming and online Q&A, Jereh wastewater treatment facilities passed the acceptance test successfully. The client said, "Jereh's professional service and quick response impressed us deeply and that's why we decided to choose your products this time. We have witnessed a strong sense of responsibility when working with Jereh people, thus looking forward to more cooperation in the near future."
As the acceptance test was completed, the facilities are about to set off on the way to Saudi Arabia and get commissioning and installation done on project site. The project shall create economic and ecological benefits for the local area once being put into use.