Though the beginning of 2020 is overshadowed by COVID-19 pandemic, WHO still holds confidence to overcome this crisis. As WHO Director-General Tedros Adhanom Ghebreyesutoo said, we should not squander the precious opportunity to defeat COVID-19, which is now.
To contribute more strength in the battle with COVID-19, Jereh Group decided to upgrade its electrostatic sprayers with special customization design and function, which have been successfully applied in hospitals and witnessed amazing effects.
By adopting advanced electrostatic technology, the high-pressure air from electrode ring breaks javelle water into small droplets at first. Then the ordinary droplets was turned into electrostatically charged ones through the high-voltage electric field near the nozzle. Under the action of electrostatic force, the droplets will evenly cover target surface, realizing effective disinfection. Unlike regular disinfection equipment that can only coat easy-to-reach area, electrostatic sprayer wraps the target in a 360° way, leaving no dead zones such as backside and crevices.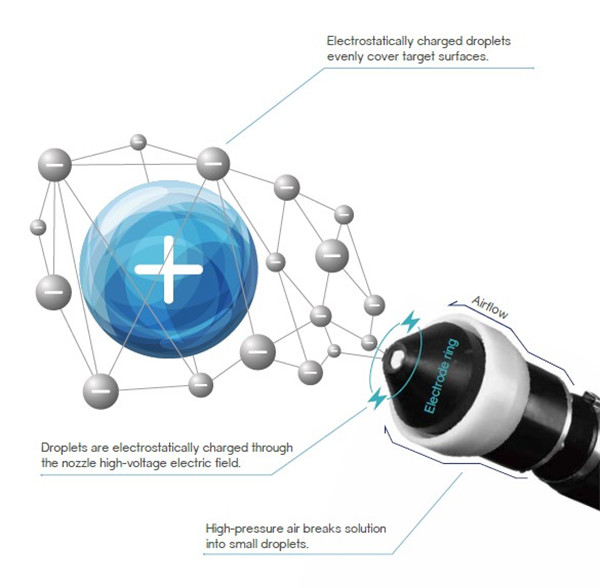 The Function of Jereh Electrostatic Disinfection Sprayer
To make disinfection convenient and efficient, Jereh has designed 4 models for different applications including mobile electrostatic disinfection station, electrostatic disinfection vehicle, backpack electrostatic sprayer and electrostatic disinfection case, which perfectly balance large capacity and high flexibility.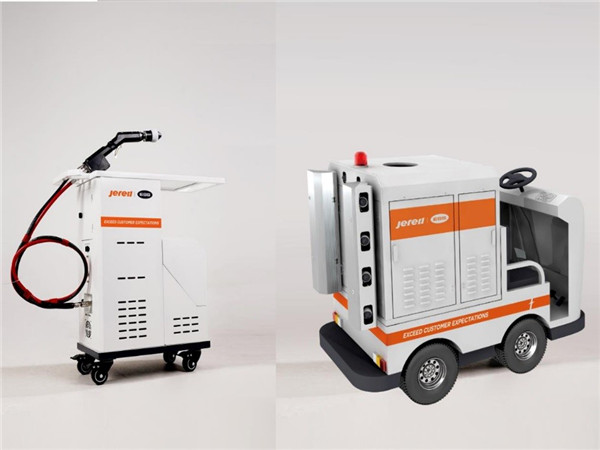 Mobile Electrostatic Disinfection Station (Left) and Electrostatic Disinfection Vehicle (Right)
The mobile electrostatic disinfection station features trolley-design and cordless style, bringing higher mobility and more convenience for operators. The lithium battery with long endurance frees people from external power source and enables continuous operation of 1.5-3 hours on a single charge.
For example, one mobile electrostatic disinfection station is capable of disinfecting an entire train continuously by one operator, greatly reducing the time and labor consumed.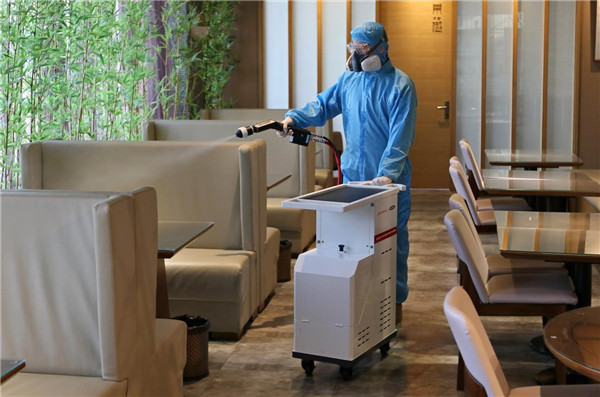 The Mobile Electrostatic Disinfection Station Working in a Restaurant
Electrostatic disinfection vehicle resembles the station type in many ways, but with a higher storage capacity of 80L and a wider spraying extent of 9m, thus being able to disinfect an area of up to 30,000m2 by just one operator within one hour. Though it is relatively large in size, the vehicle type adopts elevator-containable design, which make it easier to move around.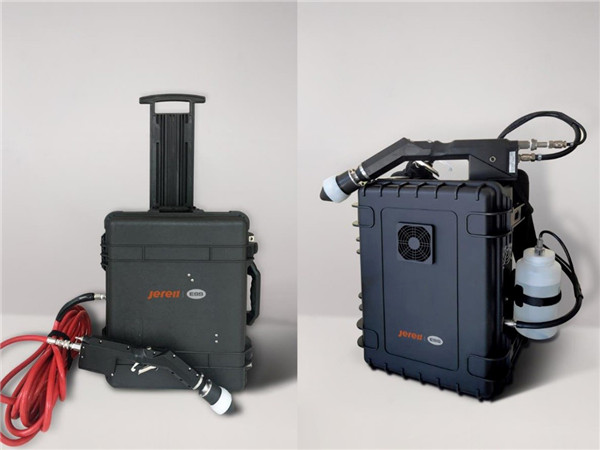 Electrostatic Disinfection Case (Left) and Backpack Electrostatic Sprayer (Right)
For even more flexible operation, Jereh also offers backpack and travel-case models for disinfection within small and narrow space such as buses, cabs, gyms, small cafes and reception areas. The electrostatic technology requires only limited amount of javelle solution, saving up to 90% solution than regular sprayers and reducing disinfectant-adding frequency significantly.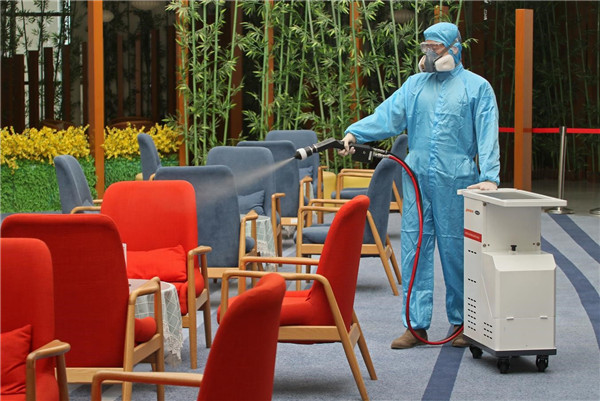 Jereh electrostatic disinfection sprayers have been applied to designated hospitals for COVID-19 treatment in China since January and will be put into use in more public places like schools, kindergartens, airports and so forth to help with the control of pandemic.