Yantai/Jan 18, Jereh 2019 Automobile Award Ceremony was held at Yantai Sports Park Stadium, during which 38 BMW automobiles were given to excellent employees as reward.
Since 2008, Jereh has been giving out Automobile Award to excellent employees for 12 years in a row, totaling 368 automobiles, worthy of 7.2 million USD.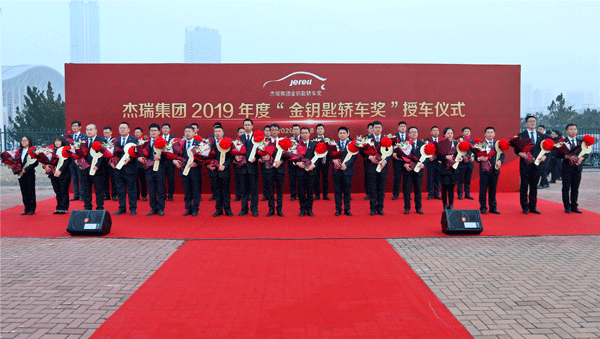 Jereh awards 38 BMW automobiles to excellent employees
Labor Union Chairwoman of Jereh Group, Ms. Wang Chunyan, addressed for the ceremony, "Jereh firmly believes that hard work will eventually pay off, that's why we always share our gains with dedicated employees. What Jereh has achieved is built by those who devote themselves to the development of the company."
Ms. Zhanghui, Deputy Director of Jereh Legal Department, who is in her early 30s, shared her thoughts with the media, "I joined Jereh right after graduationin 2014. In the past 6 years, I've grown into a professional law expert from a rookie. I harvest much growth here, not only for my career but also for my life. I received rewards and honors in the past, but I never thought that I could get a car as an award one day."
Among 38 employees who received the award, there were well site operators, sales, R&D engineers as well as manager-level staff, 70% of whom were born after 1985. The youngest one was born in 1996. These young and outstanding employees will be the main strength to support Jereh's future development.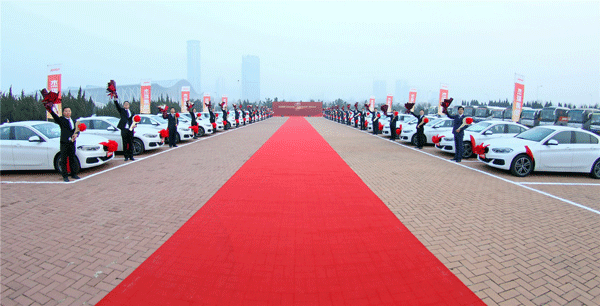 Jereh awards 38 BMW automobiles to excellent employees
Ms Wang Chunyan says, "At Jereh, anyone has a chance to get the award regardless of your position, age or department. At the same time, we have many more ways to reward employees other than automobile award, such as innovation award, cost control award, immediate incentive and etc. Dedicated employees are Jereh's best assets. We expect more talented people to choose Jereh and be one of us."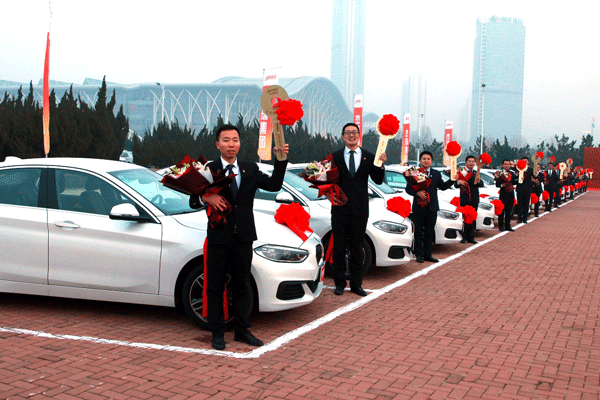 70% of the awarded employees were born after 1985