Yantai/February 28, China's first 3.5'' coiled tubing skid, jointly developed and manufactured by Jereh Group and CNOOC, was successfully applied in the South China Sea. It marks that the pre-commissioning of subsea pipeline in China has entered a new era.
Offshore oil & gas development, especially those for deep-sea oilfields, intensifies and requires more subsea pipeline built. The pipeline pre-commissioning is important to help reduce future corrosion, maximize throughput, and extend service life.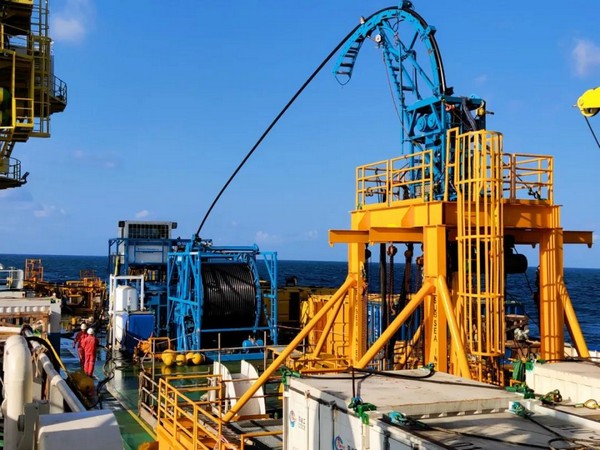 Jereh manufactured China's first 3.5'' coiled tubing skid.
In China, the subsea pipeline is washed with glycol that are conveyed by high-pressure hoses. However, it often comes with issues like low pressure resistance and slow recovering. Facing these challenges, Jereh R&D team and CNOOC engineers took thorough analysis and developed the new 3.5'' coiled tubing skid for subsea pipeline pre-commissioning.
The equipment has passed CCS certification, fully satisfying the requirements of marine working environment. Also, the skid is equipped with latest-developed devices such as quick-change sprocket, yard spooler, lead screw and etc. In this way, the harm on grippers and coiled tubing can be minimized.
In the meanwhile, Jereh has innovated the hydraulic drive as well as electric control system and has reserved the functions of blowout preventers and stripe packers. Therefore, the skid features large diameter, small resistance, low cost, fast pipeline recovery and strong anti-pressure capability.
It is known that CNOOC has made the South China Sea Subsea Development Strategy to build more deep-water oilfields in this area. Its first self-operated deep-sea gas field is estimated to reach the capacity of 35.3 Bcf, requiring more investment to unleash the potential and enhance energy supply in China.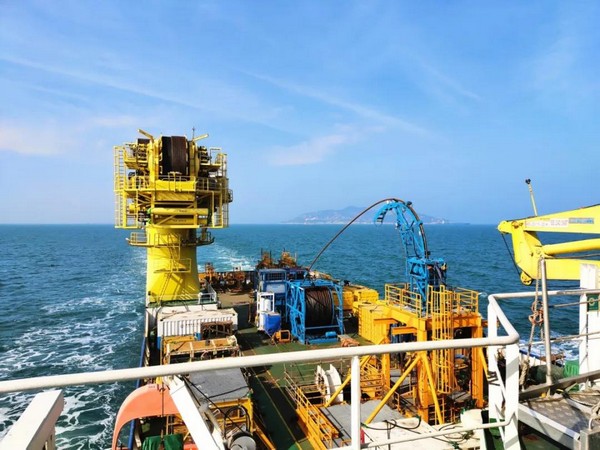 Jereh coiled tubing skid was successfully applied on the offshore platform in South China Sea
Lead Engineer of the project, Mr. Duan says, "We are more than excited to receive a photo of Jereh equipment running steadily on South China Sea platform. Our team members feel so proud to contribute to China's energy development. All the efforts we spared pay off."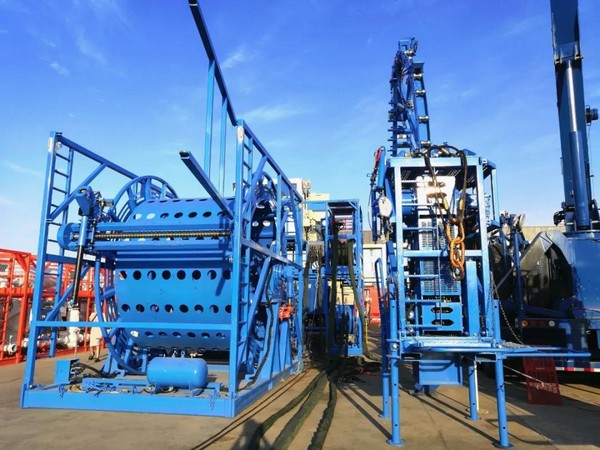 Jereh coiled tubing skid was applied on the offshore platform in South China Sea
Jereh will continue pursuing breakthroughs, leveraging strong R&D ability, rich operation experience, and excellent product performance. It is our commitment to providing professional and competitive oilfield solution and helping realize safer, cleaner as well as more efficient energy development.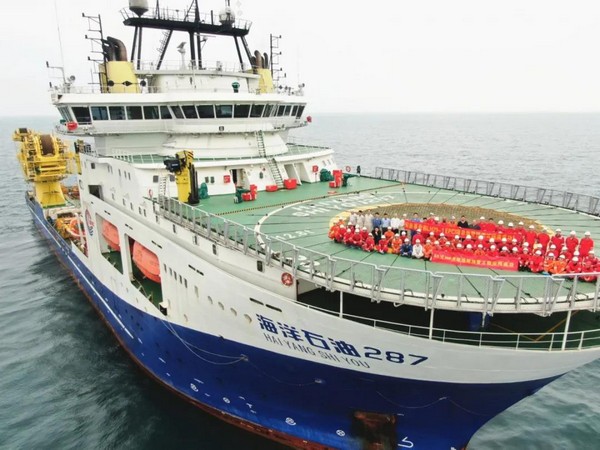 Jereh and CNOOC took thorough investigation for the development of new coiled tubing.