Canada/ June 30, 2022, Jereh self-developed and manufactured Full Chassis Hydraulically-Powered Cementing Truck was successfully operated at customer site in Canada.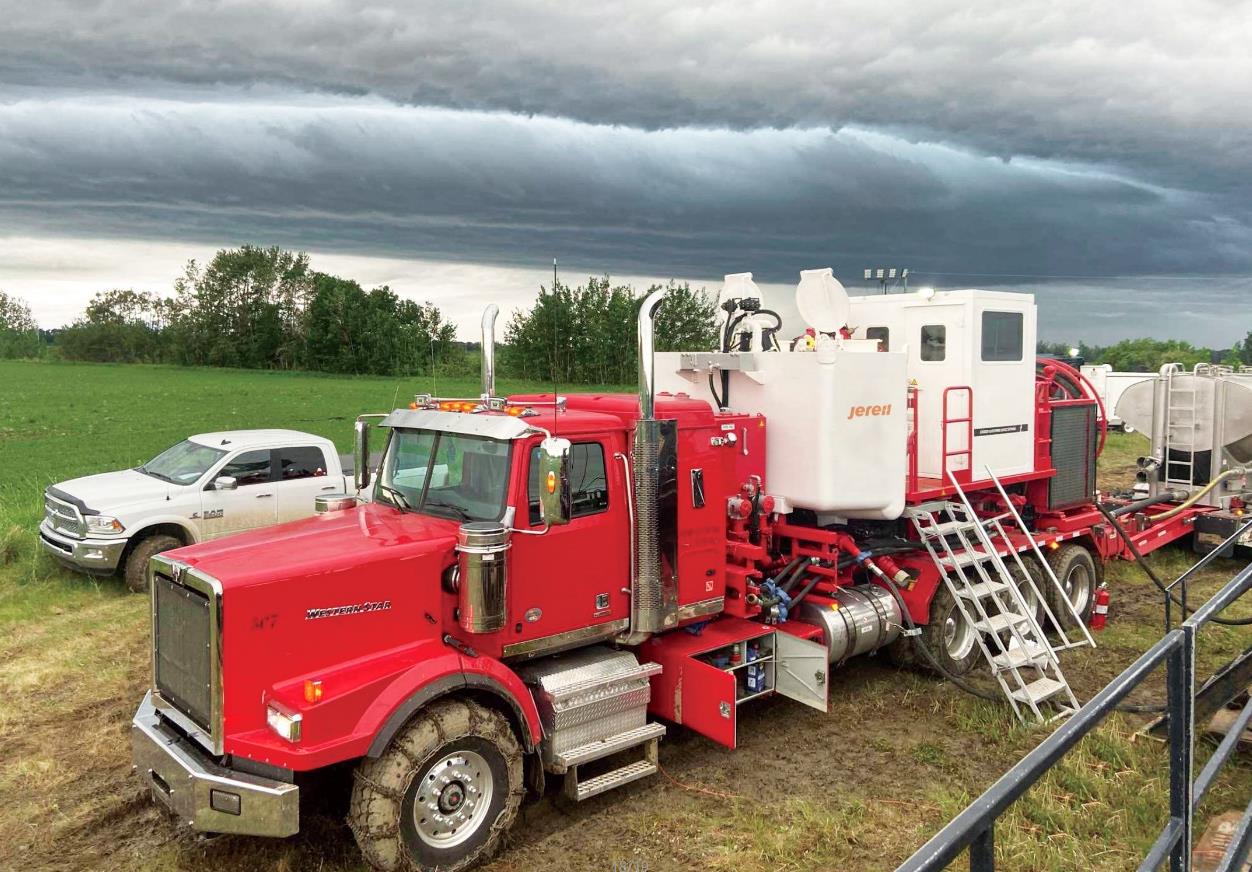 Due to the low temperature, the operation area is seasonally frozen ground, which is prone to thawing when the weather warms. To meet the special needs of cement extrusion in frozen ground areas, Jereh cementing truck has made optimizations in the overall configuration and operation.

More Eco-friendly and Flexible
Chassis engine as power source to meet T4F emission standard, lighter in weight.
More Stable
Refined discharge control system.
More Accurate
1+1 plunger pump system, with a controllable minimum displacement of 5L/min.
More Comfortable
Equipped with liquid filling system, high-pressure drum, control room, etc.
"We purchased local hydraulically-powered cementing trucks before, but Jereh's cementing truck is a completely different experience. Complex operating parameters can be seen at a glance on one operation interface, and the ergonomically designed control room is completely in line with our operating habits. The automatic premixing and control system have greatly improved our operation efficiency." the customer representative commented.

Based on continuous technological innovation, reliable product quality and after-sales service, Jereh won a contract for cementing equipment at OTC 2022, and has received continuous recognition in the Canadian Market for ten years.